Moshi Moshi
Posted by Voipfone on February 1, 2019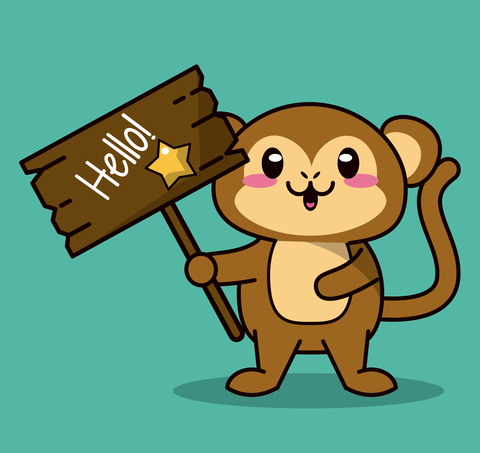 A funny thing happened to me on the way to the theatre
We walked passed the Japanese restaurant called Moshi Moshi. Didn't think much of it at the time, just another funny name for one of those restaurants with the clever conveyor belts delivering the goodies. But the Japanese lady that was one of our party smiled, giggled and said that was a cute name for a restaurant.
'Cute' – Kawaii – is a very Japanese thing; there's an overarching culture of it that's everywhere in Japan that requires a blog all of its own, but for our purposes here the cuteness of the term Moshi Moshi made our visitor smile. She smiled because it means nothing definitive in Japanese but it IS how the Japanese answer the telephone. It resolves to something like 'hello', but is probably derived from a similar word mean talk. So, roughly it's TalkTalk.
There's nothing new under the sun as my dad used to say.
This provoked a conversation about how people answer the telephone that resulted in another fact being unearthed that I really should have known. Alexander Graham Bell wanted people to answer with 'ahoy-hay'.
Wikipedia tells me that 'ahoy-hoy was derived from the nautical term "Ahoy" which in its turn is derived from Dutch "hoi" meaning "hi".'
But far more importantly ' a recent resurgence in the popularity of the term has resulted from its use by The Simpsons character Montgomery Burns, who often answers the telephone with the greeting of "Ahoy-hoy." The use of the archaic ahoy-hoy, instead of the standard "hello", is a running joke referring to Mr. Burns' very advanced age.'
So now you know too. Sayōnara
Droning On
Posted by Voipfone on January 1, 2019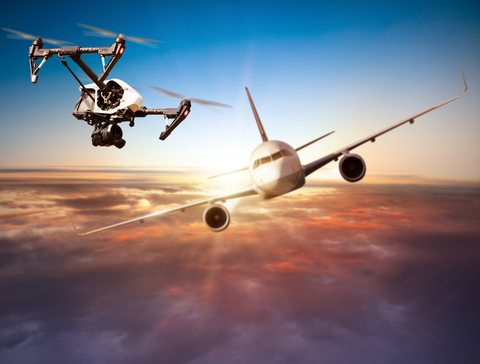 Me and mine were supposed to be on the WOW-Air flight 811 to Iceland on the morning of The Incident. The Incident was headlining the news at 6am as the radio alarm went off. So began the guessing game of should we, shouldn't we. How best to negotiate this chaos? Even though the airport was closed on its website the airline was still determinedly showing an unchanged departure time of 10:35am.
A call at 7:30am – our last chance to leave if we believed the flight was going – to WOW made us laugh out loud as the Icelandic support guy just kept saying that we had to get to the check in desk by 9:15am without seemingly understanding any of the questions being asked. 'Is the flight able to depart?'. 'You must go to check in by 9:15′
Thoughts turned to what would happen if we couldn't fly. A telephone call to my insurance company reeled off the eventualities where they were liable to compensate me if we couldn't. None of them, it was explained in undertaker tones, included drone Incidents.
My travel company said that they would issue a full refund if the airline cancelled the flight. But the airline, the agent said, is not showing the flight as cancelled, merely delayed. Delayed it seems forever. They advised us strongly to go to the airport as, if the flight actually left, there would be no compensation as well as no holiday. Jeopardy.
We stubbornly refused to go and take part in the mayhem and our flight time came and went. It was now a game of chicken. Other airlines cancelled their flights, ours didn't, yet the airport remained closed with announcements of a potential reopening times of 11am, then, as that time passed, 1pm. The situation, it was said, 'remains fluid'. When the potential opening time changed to 4pm but the flight was still showing 'delayed' I called WOW again with some trepidation.
This time the agent was clued up about the problems and asked me hopefully if I wished to cancel the flight. Not being born yesterday I said no, we wanted our Christmas holiday. I said I needed an email from him saying that my flight had been cancelled and that they couldn't get us on another before Christmas.
When 4pm came and went, I called my holiday agent and asked them what the situation was, they said that as the flight still wasn't showing as cancelled we should go to the airport. Triumphantly I produced my email and there was silence for a while.
Of course, we didn't get to Iceland for Christmas – eventually every flight was cancelled from Gatwick that day and no other flights became available afterwards. And I'm still waiting to see if we recover any of our money.
WOW's official flight information boards never showed the flight as cancelled, just delayed, then it finally disappeared without comment.
Ever tried buying a turkey on Christmas Eve?