Christmas and Telephony
Posted by Voipfone on January 2, 2018
Over Christmas I've been watching how the holidays affect telephone usage – yes, I know, but old habits etc. It's probably just me but I find it fascinating to see how human behaviour is revealed so obviously in statistics that you wouldn't think to look for it. No surprise to Google I guess.
Anyway, a few of years ago I did a blog post for a mate of mine over at www.trefor.net and thought I'd get out of writing a new blog whilst still a little bleary-eyed by reproducing a slightly updated version of it here.
This is a Time of Day telephony traffic graph – I've been looking at them for most of my working life. For a normal business day, they pretty much always look like this: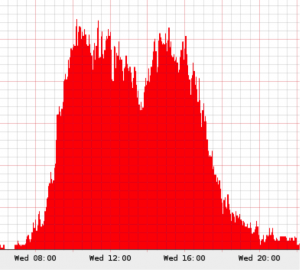 People generally get into the office and start making calls at about 9am, work steadily up to about midday, then about a third of them have a spot of lunch. They come back at 2pm and start calling again, then everything starts tailing off about 4pm as people start thinking of home – or beer, or both.
Telephone networks have to be built to cope with the traffic at the busiest hour of the day so since the very earliest days of telecommunications telephone companies have been trying to reduce the height of those peaks and spread the load more evenly across the 24 hour day. A call at a peak adds a cost but a call either side of a peak adds a profit.
As you can see, the network is doing practically nothing after 6pm which was the reason for the cheap tariffs after 6pm – to try to encourage calling after the afternoon busy hour.
Regardless of all sorts of societal and technological changes that graph has looked the same for generations; nothing changes it – except holidays and weekends.
This is a Saturday to the same scale: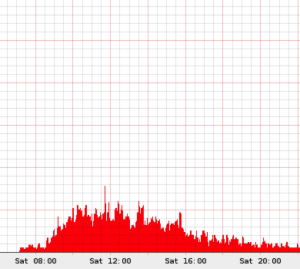 A few people work Saturday morning, they don't really bother about a break for lunch and it's pretty much all over by 4pm.
It seems that most business people still honour the Lord's day. Sunday: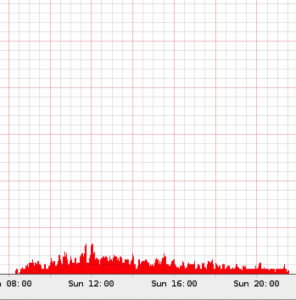 Funny things happen just before Bank Holidays. This is Christmas Eve: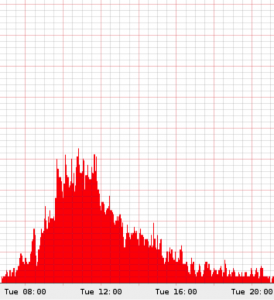 It's a normal working day but has about half the busy peak of a normal working day. But let's face it, those that do come into the office go missing at lunch time.
Christmas Day itself is a disaster: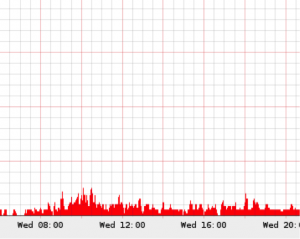 And Boxing Day is pretty much the same (still a bank holiday, of course):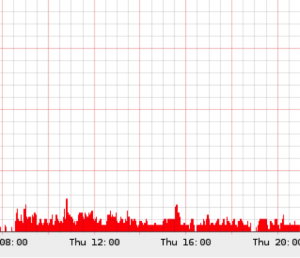 The day after Boxing Day is supposed to be a normal working day – except it isn't. The green line in the graph below is a normal working morning – in fact it's the trace of the same day the week before. The red is what actually happened.
Looks like two thirds of businesses didn't bother, doesn't it?

All things being equal there's about 15% less traffic in December than November.
But the good news for business telcos is that after New Year's Day January bounces right back. Everyone's back at work, lots of good intentions and Christmas debts to pay off, no more holidays – telephony traffic is usually around 30% up on December.
Telephony – all human life is shown here.
Techless
Posted by Voipfone on December 1, 2017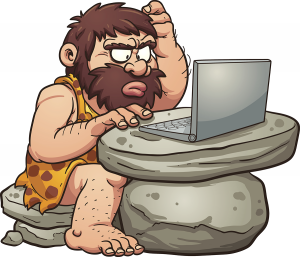 I found myself shouting at the radio again last week when it was announced that over half of our schools don't teach to GCSE in computer science. (But you can bet your life they all teach media studies or some such worthless nonsense. Our fine public schools pride themselves in teaching Latin for God's sake.)
This prompted me to look up figures for students studying computer science at university and it's the same picture; numbers fell by 29% between 2004 and 2014. How can this be happening when we need these skills quite badly? Here at Voipfone we're always on the lookout for good programmers, they're hard to find.
I was speaking to an 'educationalist' about this and she said that it's mostly because they can't get the teachers to teach it, so we spin round and round talking chickens and eggs.
About a week after this came to light we heard from Theresa May about her gleaming new Industrial Strategy. This, coming from a Conservative government, is quite extraordinary as economic tinkering in the private sector has been highly unfashionable even for socialist governments for the last 40 years. But anyway:
"Technology is at the heart of our modern Industrial Strategy, and we will continue to invest in the best new innovations and ideas, in the brightest and best talent, and in revolutionary digital infrastructure," said May.
"And as we prepare to leave the European Union, I am clear that Britain will remain open for business. That means government doing all it can to secure a strong future for our thriving tech sector and ensure people in all corners of our nation share in the benefits of its success."
I hope she's putting some money – and people – into the schools and universities to teach this technology, otherwise there won't be anybody to build this bright new tech world.