Disaster Recovery
Posted by Voipfone on April 1, 2021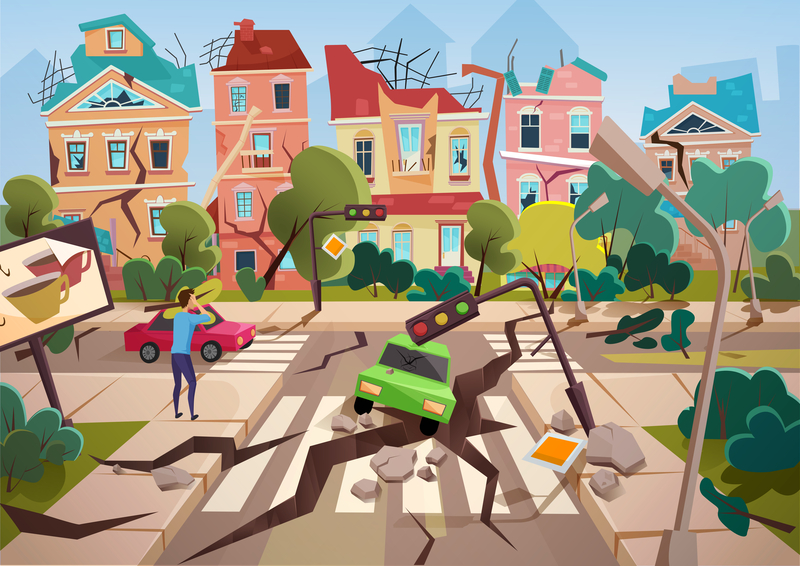 In March a French data centre had a catastrophic fire; this wasn't a small data centre, this was Europe's largest; 3.6 million websites went down including 2% of all .fr domains.
PARIS (Reuters) – A fire at a French cloud services firm has disrupted millions of websites, knocking out government agencies' portals, banks, shops, news websites and taking out a chunk of the .FR web space, according to internet monitors.
Unfortunately, no matter how much you plan and how many measures you take, stuff occasionally happens to ruin those plans. Companies who had their services hosted there suddenly found themselves reaching for their disaster recovery plans – if they had them.
It's dangerous to talk about disasters happening to other companies and if you're reading this it means my business partner has not read it, because he'd likely try to take it down, superstition being what it is. But we have thought a lot about how we'd deal with various scales of disasters happening to our network.
Of course the kind of disaster that happened in France is the ultimate threat, the irreversible and effectively permanent loss of an entire data centre. The only mitigating action we can have in place for that is a fully distributed platform and network so that we don't have that huge single point of failure. And many years ago we built just such a network. It took several years, cost a lot and delayed our investment in product and feature development significantly but it gives us peace of mind because we're protecting both your service and our business.
We never want to have to use our disaster plan but it's comforting to know that we have two totally independent networks running in two geographically separate data centres – one in central London, the other in Sandwich Kent. In normal service these two platforms work together and create real time back-ups of each other. Should one fail, the other is capable of carrying on with the full load – much of it automatically.
No one can ever know how these plans will act out in a real life because the Mike Tyson Principle comes very sharply into effect, 'we all have a plan, until we're punched in the face' but we've done what we can.
As for disaster planning at your premises, there's a lot we can do for you, most of it costs nothing because it's an intrinsic part of cloud-based VoIP technology. If you lose power in your office or if a JCB rips out BT's underground broadband cables, you can just take your phones home, plug them into your internet and they work just as they do in the office. If your office burns down, we can send fully configured phones the next day wherever you need them.
Our system also has automatic call diverts (you'll find them in your control panel) so that if your phones stop registering with our network for any reason, calls are diverted automatically and instantly to your mobile or any other phone you need to.
Let's hope none of this ever necessary.
You'll find diverts here:
https://my.voipfone.co.uk/#!/services/diverts/main
For more information on our network and disaster recovery please see
https://www.voipfone.co.uk/business-continuity-and-disaster-recovery.php