Back Slapping
Posted by Voipfone on July 2, 2018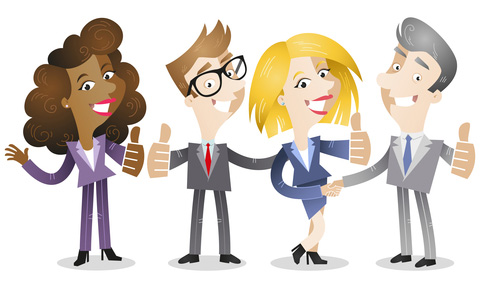 July is Voipfone's end of financial year and it also coincides with the AGM of the Internet Telephony Service Providers Association, ITSPA – occasions for considering both the progress of my own company and the industry generally. (ITSPA, by-the-way, is the trade group representing the new telephony sector springing out of the migration of the global telephone networks traditional technologies to the Internet Protocol, VoIP.)
Voipfone was officially born in 2004 and is a founder member of ITSPA which was also born in the same year – I have been a council member there almost since the beginning.
Despite Ofcom, Europe's and related sectors' best efforts to drown the new industry start-ups in mountains of regulation and bureaucracy, making it harder and more expensive to complete, both Voipfone and ITSPA continue to grow profitably and strongly; ITSPA acquiring its 100th member this year and Voipfone achieving 14 consecutive years of customer, income and profit growth. During the year Voipfone even picked up a couple of industry gongs and managed to fight through the soul draining requirements of GDPR.
List of Awards here:
https://www.voipfone.co.uk/Press_And_Awards.php
I write this back-slapping, nostalgic smugness specifically for an American friend who occasionally drops by to read what we're up to and complains – in that American way – that my posts here are too downbeat and cynical. He's right we really ought to spend a moment every now and then doing what another good friend of mine calls 'counting our blessings'.
Normal service will be resumed as soon as possible.
Obit
For many years, Peter Farmer of Gamma Telecom has been a very active member and director of ITSPA drafting most of the regulatory responses to Ofcom's increasingly delirious 'consultations' and has been very influential at council. Sadly, he's now leaving his company, ITSPA and his country to make a new life in North America – we wish him well. Particularly when it snows. Which is mostly.
Sign Up Now!

Configure Services

Log in to your online control panel to configure your services. With Voipfone's On Line Control Panel you can manage your account in real time, from your PC anywhere in the world.