Techless
Posted by Voipfone on December 1, 2017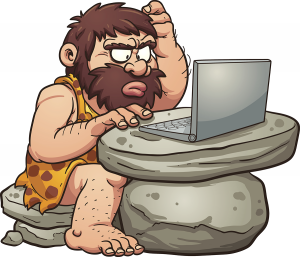 I found myself shouting at the radio again last week when it was announced that over half of our schools don't teach to GCSE in computer science. (But you can bet your life they all teach media studies or some such worthless nonsense. Our fine public schools pride themselves in teaching Latin for God's sake.)
This prompted me to look up figures for students studying computer science at university and it's the same picture; numbers fell by 29% between 2004 and 2014. How can this be happening when we need these skills quite badly? Here at Voipfone we're always on the lookout for good programmers, they're hard to find.
I was speaking to an 'educationalist' about this and she said that it's mostly because they can't get the teachers to teach it, so we spin round and round talking chickens and eggs.
About a week after this came to light we heard from Theresa May about her gleaming new Industrial Strategy. This, coming from a Conservative government, is quite extraordinary as economic tinkering in the private sector has been highly unfashionable even for socialist governments for the last 40 years. But anyway:
"Technology is at the heart of our modern Industrial Strategy, and we will continue to invest in the best new innovations and ideas, in the brightest and best talent, and in revolutionary digital infrastructure," said May.
"And as we prepare to leave the European Union, I am clear that Britain will remain open for business. That means government doing all it can to secure a strong future for our thriving tech sector and ensure people in all corners of our nation share in the benefits of its success."
I hope she's putting some money – and people – into the schools and universities to teach this technology, otherwise there won't be anybody to build this bright new tech world.
Sign Up Now!

Configure Services

Log in to your online control panel to configure your services. With Voipfone's On Line Control Panel you can manage your account in real time, from your PC anywhere in the world.