The Perils of Working from Home
Posted by Voipfone on April 3, 2017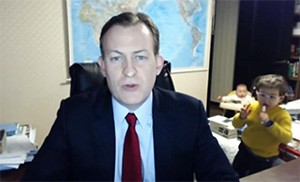 As I wrote in last month's blog, we here at Voipfone are big fans of working from home – even if IBM and Yahoo! have gone off the idea.
It definitely works for us but there's no denying that occasionally there are downsides. As this video demonstrates:
http://www.bbc.co.uk/news/world-39232538
Sign Up Now!

Configure Services

Log in to your online control panel to configure your services. With Voipfone's On Line Control Panel you can manage your account in real time, from your PC anywhere in the world.