09 Numbers and Fraud
Posted by Voipfone on October 3, 2016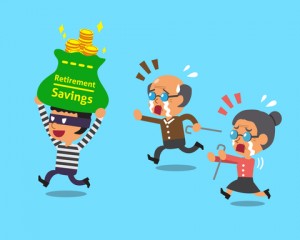 Of course not all 09 numbers are crooked, some are just toe-curlingly expensive ways of buying an 'entertainment' service and some provide convenient ways of getting valuable information. But it's routine for all manner of crooks to abuse these numbers so as a policy Voipfone bars them by default – we'll open individual numbers for individual users that wish to use them on request.
But generally, 09 numbers are a very bad idea, so I was annoyed to find one on my elderly mother's BT telephone bill. This is what I got when I checked PhonePayPlus – the premium number regulator – for the number on the bill, 0906 1593028:
Customer care number: 0198 976 0533
Customer care website: Wye Valley Promotions Ltd has not provided this information
Search result provided by: Wye Valley Promotions Ltd
Service connected on: 06 July 2016
Service terminated on: This service is still operating
Name of service: Prize Jackpot
PhonePayPlus recently fined Wye Valley promotion £120,000 for four breaches of their code:
"Between 12 November 2012 and 21 March 2014, PhonepayPlus received 36 complaints from consumers in relation to a prize draw service, (the "Service") operated by the Level 2 provider Wye Valley Promotions Ltd (formerly Macintyre and Dodd Marketing Limited) (the "Level 2 provider") on the premium rate shortcodes 84228, 88222 and 88810 and various premium rate 09 numbers. The Service operates by sending promotional letters containing an ID number for the Service to consumers. The letters invite consumers to send a keyword to a shortcode (six messages at a cost of £1.50 per message), call a premium rate number (£1.53 per minute from a BT landline (with a minimum five minutes and 35 seconds charge)) or write to the Level 2 provider to ascertain if they have a winning ID number. The Service commenced operation on 11 June 2003 and continues to operate.
Generally, complainants stated that they had received unsolicited charges. Those who acknowledged interacting with the Service stated that it was misleading and/or the cost was not clear. In addition, a significant number of complaints were made on behalf of older people or otherwise vulnerable consumers."
My mother says she hasn't called the number. But she's elderly and confused and may well have responded to one of their "you've won a prize" junk mailings.
I didn't want my mum to fall for more of this nonsense so I rang BT and asked to call bar all 09 numbers as she felt she had been scammed and didn't want to be tricked again. They refused but were happy to sell her a call barring product for £4.25 per month – kind of them eh?
BT, if your listening, isn't it time you took some social responsibility for those that may be harmed by the services operated over your network?
09 number barring should be a free service available to all – you've had the technology since the 80's, there's no excuse.
New – Voipfone Broadband Service
Posted by Voipfone on September 5, 2016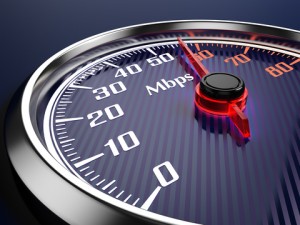 I'm pleased to say that we've upgraded our entire business broadband network and the customer service systems that support it.
This allows us to offer new, advanced, high quality services with increased bandwidth and data – including truly unlimited data and Superfast Fibre Broadband with speeds up to 55mbs – all with improved customer support.
Prices start at £22 per month.
Our new network prioritises voice traffic. This means that no downloads – yours or anyone else's – can affect call quality. And because voice traffic uses relatively little bandwidth the performance of normal internet activities is also unaffected.
Because our broadband connects you directly into our telephone network we're totally in control of its performance – you are not using the public internet to make your telephone calls and there's only us to talk to if you have a problem. You can get the best out of our telephone service by using our broadband service – no other broadband provider offers this level of integration with our telephone services.
Like all our services, our broadband is 'no contract' – you may leave us at anytime – we don't have silly short-term offers that lock you into long-term high price contracts.
The type and speed of broadband service available to you depends on where you are in the UK – you can find out what speeds you can achieve here:
http://www.voipfone.co.uk/broadband.php
If you wish to change to Voipfone Broadband, you can do so from the above link.
If you need more information please call us on 020 7043 5555 and we'll be happy to help.