New – Voipfone Broadband Service
Posted by Voipfone on September 5, 2016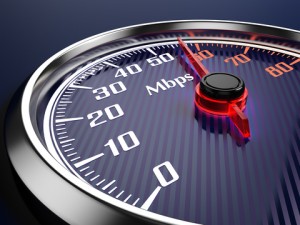 I'm pleased to say that we've upgraded our entire business broadband network and the customer service systems that support it.
This allows us to offer new, advanced, high quality services with increased bandwidth and data – including truly unlimited data and Superfast Fibre Broadband with speeds up to 55mbs – all with improved customer support.
Prices start at £22 per month.
Our new network prioritises voice traffic. This means that no downloads – yours or anyone else's – can affect call quality. And because voice traffic uses relatively little bandwidth the performance of normal internet activities is also unaffected.
Because our broadband connects you directly into our telephone network we're totally in control of its performance – you are not using the public internet to make your telephone calls and there's only us to talk to if you have a problem. You can get the best out of our telephone service by using our broadband service – no other broadband provider offers this level of integration with our telephone services.
Like all our services, our broadband is 'no contract' – you may leave us at anytime – we don't have silly short-term offers that lock you into long-term high price contracts.
The type and speed of broadband service available to you depends on where you are in the UK – you can find out what speeds you can achieve here:
http://www.voipfone.co.uk/broadband.php
If you wish to change to Voipfone Broadband, you can do so from the above link.
If you need more information please call us on 020 7043 5555 and we'll be happy to help.
BT Brokenreach
Posted by Voipfone on August 2, 2016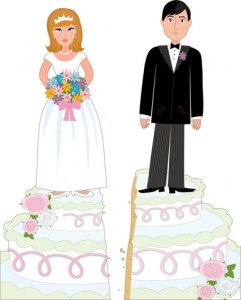 Openreach appears to have escaped being sold off by Ofcom – it now 'only' has to form a separate legal entity for the business and appoint an independent board. This will apparently enable it to deal with all its customers equally – Vodafone, Talk Talk, Sky, Voipfone (☺) as well as BT.
Well… ok. But the reason why this has been forced on BT is because Openreach is crap at doing what it's supposed to do. The basics like fixing faults, installing lines and serving customers – ours and theirs. It owns all the lines to the customer and is pretty terrible at getting the simple day-to-day operational stuff right. This is not new, it's been going on since BT was a Civil Service department called the GPO and pretty much every management fad has been tried since then. I personally live through many of them – Total Quality Management and Business Process Re-engineering being amongst my favourite wastes of time, money and effort.
ITSPA supported the separation of Openreach rather that a total break up and sale because it wouldn't make any difference, take forever and be an expensive and difficult transaction that would allow BT to take its eye of the ball even more.
No, the underlying problem is that operations divisions are not sexy in BT. Nobody wants to run operations – they're big, difficult, messy and involve lots of people. If you have personal corporate ambitions you want to be involved in strategy and finance, you don't want to deal with customer complaints and manning issues at customer contact centres. If the board gets involved at all in these 'details' it's to outsource its operations to third world countries and 'drive costs out'.
Openreach even outsources installation and repairs, many of the people that come to your house to install your broadband are contractors. This allows headcount to be reduced. My recent personal experience of 'BT' installers has been truly awful. Terrible. Umpteen visits to install a line, missed appointments and cancellations, poor wiring, miserable engineers.
Ofcom are just moving the chairs around, but I suppose it makes them think they're doing something.