Telecoms for Start-ups
Posted by Voipfone on January 6, 2017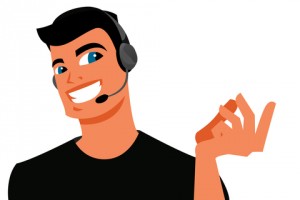 There was an article is the FT Advisor just before Christmas that could have been written by me. In fact it was written by a Mr. Dave Millet, MD of Equinox.
Here's what he says are the 9 mistakes made by new businesses with their telecoms – and how could I disagree?
having a mobile number as the sole contact number on business cards. "Research shows 30 per cent of people do not trust them and therefore will not contact them."
utilising a home phone system for business purposes is ill-advised because of limited functionality in terms of handling a second call and personalising voicemails – business owners could be caught off guard without the facility to differentiate between a personal or business call.
be wary of deals that offer free installation in return for a lengthy contract, because they could face a hefty exit penalty fee if they choose to opt out of the contract.
anything other than 0800 or numbers beginning 01/02/03 for post sales service is illegal, and those who seek to use them must publish the call cost where the number is publicised.
read the small print on telecoms contract; ensure that their supplier is signed up to the Telecoms Ombudsman and consider whether the systems are flexible and scaleable to accommodate potential business growth.
"Many serviced office suppliers will expect you to use their telecoms services. This can create two issues. Firstly, the costs can be very expensive compared to organising yourself and secondly, they may not release the number to you should you move out. Always ask if you bring your own and if their numbers are portable if you leave."
The eighth mistake is the assumption made by some bosses of start-up companies that they can build their business around video conferencing services such as Skype. Such services can be an adjunct to telecoms infrastructure but not at the core.
But then he goes and spoils it all with two comments
"Many small businesses wonder if they should use an answering service. The key question is, what do you want them to do? If it is to just take a message you need to ask yourself: what value is that adding? If they can handle certain queries then that can enhance your offering."
"Some of the features of a business line do not come cheap so I would say that a full business telephone package is not necessary in the first instance."
A virtual PA that answers your calls professionally as though they were part of your company can be very useful. But it's not for everyone, and not for all calls; obviously. You need to use it intelligently.
His last is totally out-of-date of course, with VoIP the features and functions necessary to run a modern business's telephony are now exceptionally cheap and do much more than they ever could.
For more information about choosing a telephony provider see:
http://www.voipfone.co.uk/How_to_Get_A_Telephone_Number_For_Your_Business.php
The FT Advisor's article can be found here:
https://www.ftadviser.com/your-industry/2016/12/07/telecommunication-is-everything-for-a-start-up-says-equinox-head
Brokenreach and Spooks – again
Posted by Voipfone on December 5, 2016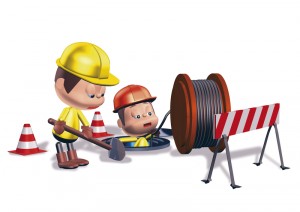 Some things go on for so long that even if you once had an interest, it's long since evaporated. This is, of course, the bureaucrat's best weapon, well exercised over the snooper's charter – they just wore everyone down, waited for political change, bored us into submission and this week finally got what they wanted when the Investigatory Powers Bill was written into UK law. So now every UK citizen's – sorry, subject's – browsing history can be bulk collected by dozens of agencies for 12 months.
MIRANDA: O, wonder!
How many goodly creatures are there here!
How beauteous mankind is! O brave new world,
That has such people in't!
PROSPERO: 'Tis new to thee.
In contrast, Openreach's split from BT was mooted by Ofcom only relatively recently. They have been discussing how separation can be achieved with BT and the industry for only a few months but has now lost patience. Ofcom are going to the European Commission to get the legal separation against BT's proposed alternative. This will create a separate legal entity with its own management and board for Openreach but it would still fall within BT Group.
Most of the industry wanted full structural separation – a truly independent company not reliant on, or accountable to, BT in any way. ITSPA went the other way – full separation is too difficult and long winded a job, best to try a quicker solution first. If that doesn't work, full separation comes next.
Most think that Ofcom went this way because of the political difficulty in separating the BT pension scheme out – it's £13bn in the red and the biggest private sector pension fund in the UK – all too close to BHS pension disaster for comfort.
Personally, I don't think either solution will make much difference. Openreach is a huge, messy, expensive, people heavy business that's always going to be a pain to organise efficiently whichever way you place the deckchairs. 'Tis only new to thee.
But whatever you do, don't you mess with my pension…